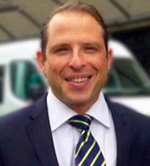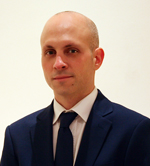 It is with great pleasure that we welcome you to London for the 4th edition of our International AEM (Advanced Endoscopy Masterclass); a comprehensive, major educational event with the participation of a stellar faculty of highly acclaimed international and national speakers to showcase the state-of-the-art of advanced endoscopy.
As witnessed through the quality of the previous 3 editions, and the universally positive feedback received from over 340 delegates from 40 countries, 50-strong faculty, and sponsors, the International AEM London has already proven itself to be an unmissable event.
After 2 intense years focused on dealing with the pandemic, the UK has now lifted all COVID-19 international travel restrictions.
It is now the golden moment for the International AEM London to emerge from 'transient hibernation', revamped with even greater focus on hands-on training by the best of the best international and national experts in their field.
For this 4th edition, the International AEM London shall consist of 2 full days of hands-on training (ESD or ERCP and EUS), running in parallel with a dedicated capsule endoscopy course. Interspersed between the days of hands-on training, there will also be a full day of didactic and interactive lectures, and video sessions covering key topics relating to frontline and advanced endoscopy.
In collaboration with Jichi Medical University (JMU), Japan, the International AEM London shall continue to host the world`s first-and-only ESD hands-on training course dedicated to the revolutionary `pocket creation method` (PCM), as developed and taught by Prof Hironori Yamamoto, our key guest. The award-winning home of the International AEM shall remain that of the Royal Society of Medicine at 1 Wimpole Street, in the heart of central London.
Once again, welcome to London for the 4th edition of this comprehensive educational event!
Sincerely,

Dr Edward J. Despott
International AEM Director
Dr Alberto Murino
International AEM Director
Venue
The Royal Society of Medicine
1 Wimpole Street, Marylebone,
London W1G 0LZ