Welcome to The Royal Free International Advanced Endoscopy Masterclass (AEM)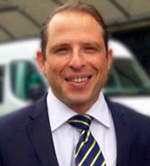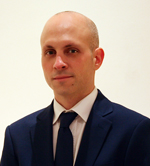 It is with great pleasure that we welcome you to London for our International AEM (Advanced Endoscopy Masterclass); a comprehensive, major educational event with the participation of a stellar faculty of highly acclaimed international and national speakers to showcase the state-of-the-art of advanced endoscopy.
As witnessed through the quality of last two year's inaugural and the universally positive feedback received from our >300 delegates(40 countries), 50-strong faculty and sponsors, the International AEM London has proven itself to be an unmissable event.
The AEM consists of 2 full days of didactic/interactive lectures and video sessions covering all key topics relating to frontline and advanced endoscopy, followed by a full day of hands-on training (ESD, ERCP and EUS). Dedicated symposia (focussing on neuroendocrine tumours (NETs), hepatology and inflammatory bowel disease (IBD) and their interface with endoscopy) shall also be held.
In exclusive collaboration with Jichi Medical University (JMU), Japan, the International AEM London shall host the world's first and only ESD hands-on training course dedicated to the revolutionary 'pocket creation method' (PCM) as developed and taught by Prof Hironori Yamamoto, our key guest. The award-winning home of the International AEM shall remain that of the Royal Society of Medicine at 1 Wimpole Street, in the heart of central London.
The International AEM London shall be endorsed by key national and international societies including the European Society of Gastrointestinal Endoscopy (ESGE), the World Endoscopy Organisation (WEO), the Japan Gastroenterological Endoscopy Society (JGES), the British Society of Gastroenterology (BSG), the Spanish Society of Gastrointestinal Endoscopy (SEED), the Italian Society of Gastroenterological Endoscopy (SIED) and the British Association for Study of the Liver (BASL). The International AEM London also carries 24 CPD/CME category 1 external credits as awarded by the Royal College of Physicians (RCP).
Once again, welcome to London for this comprehensive educational event.
Sincerely,

Dr Edward J. Despott
Course Director

Dr Alberto Murino
Course Director
Venue
The Royal Society of Medicine
1 Wimpole Street, Marylebone,
London W1G 0LZ​
---